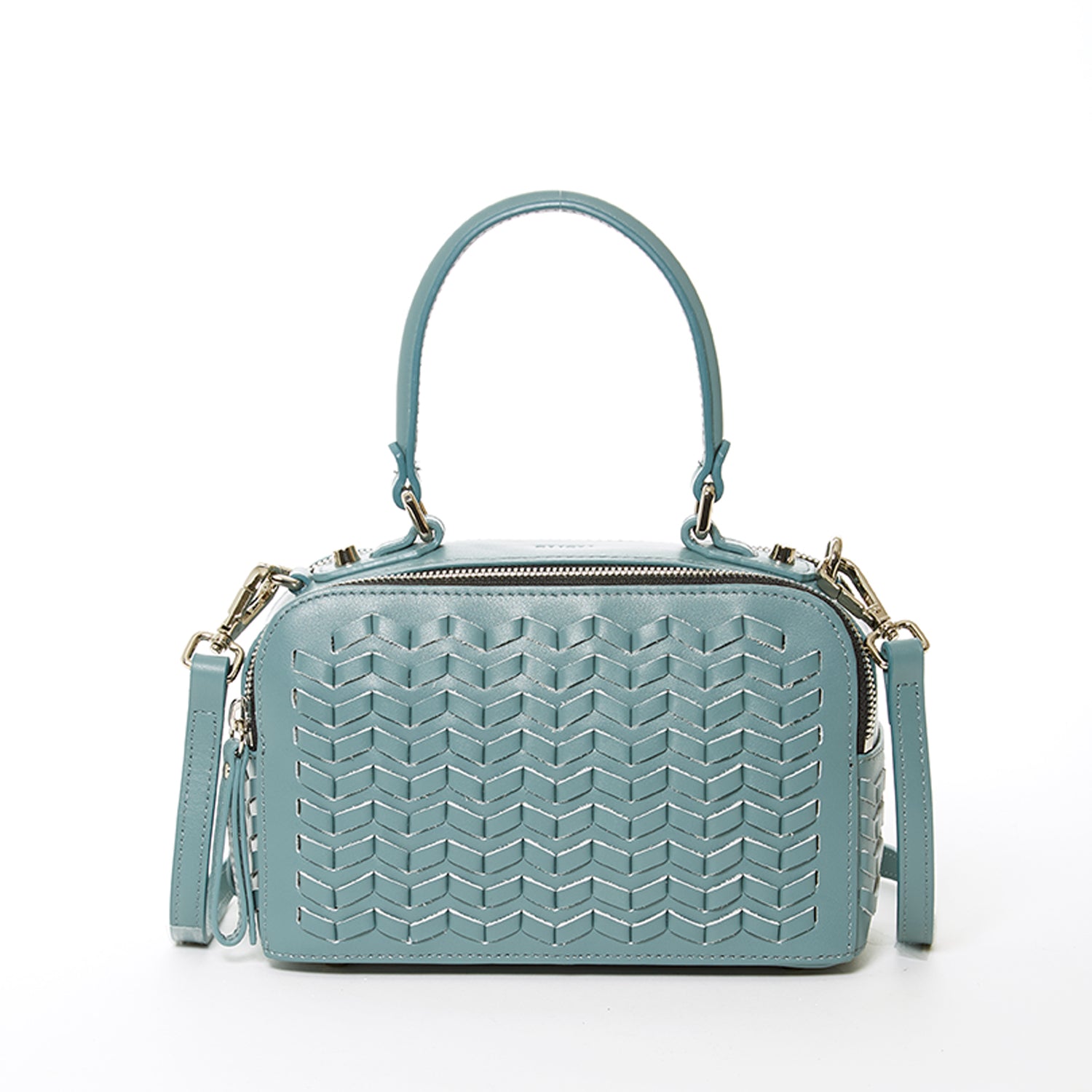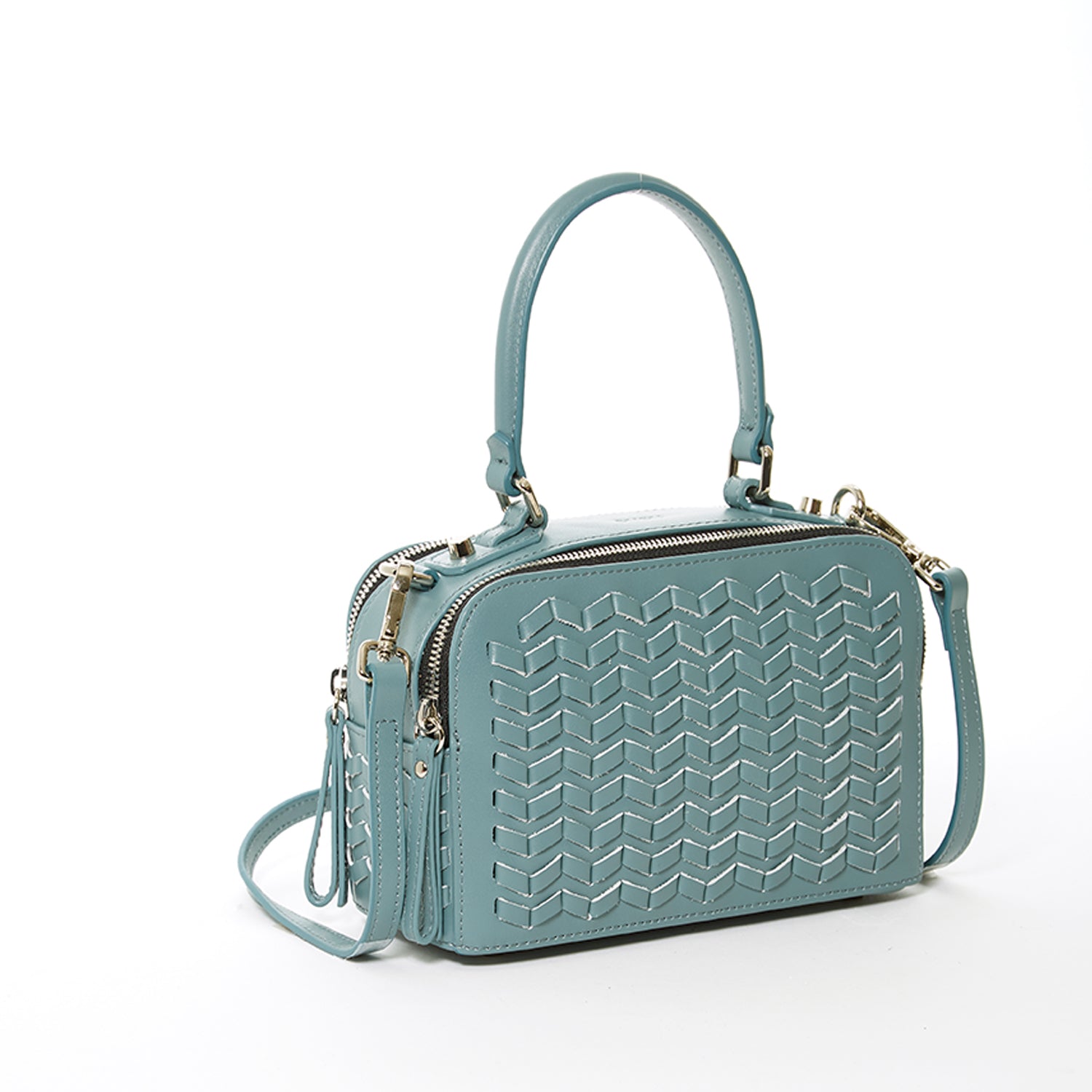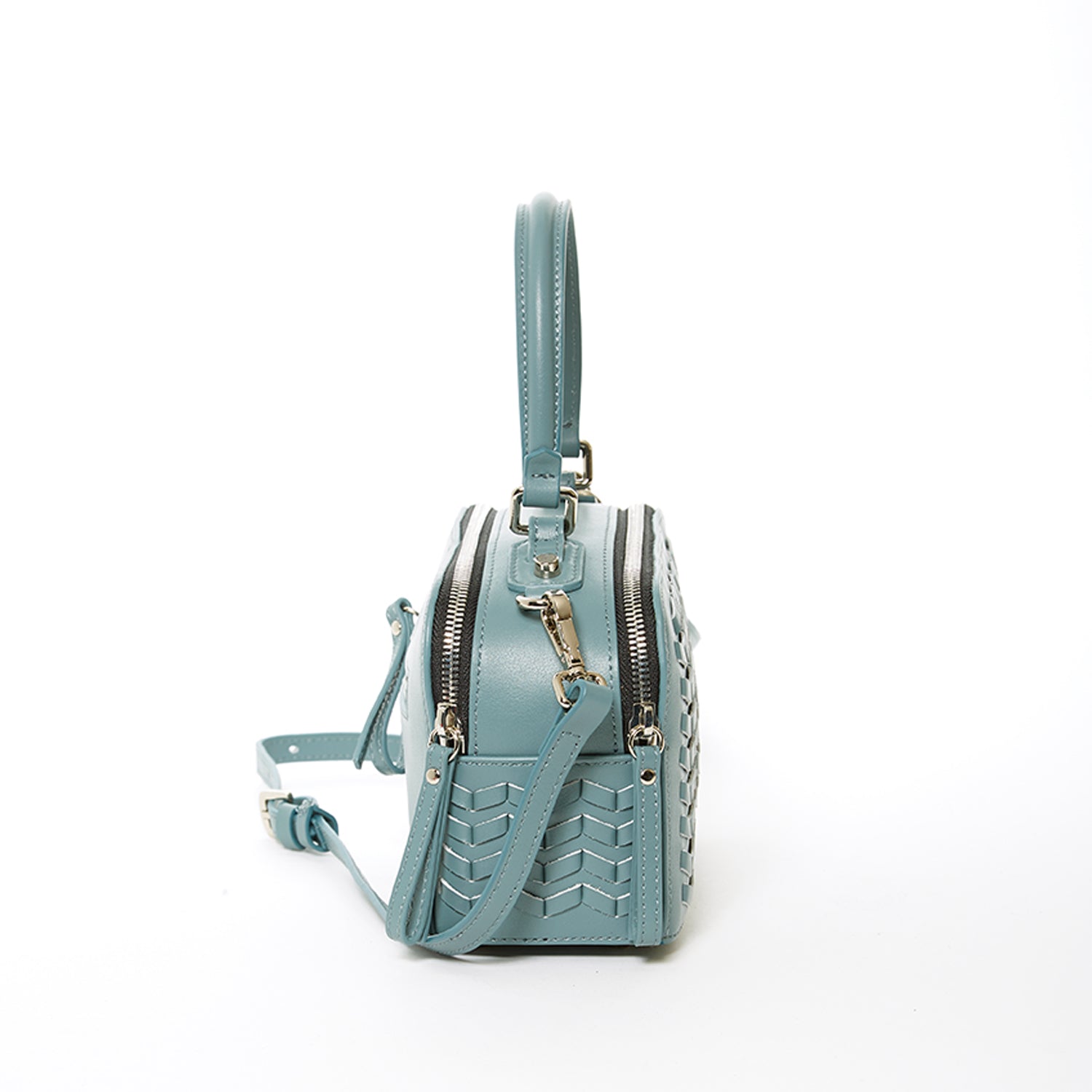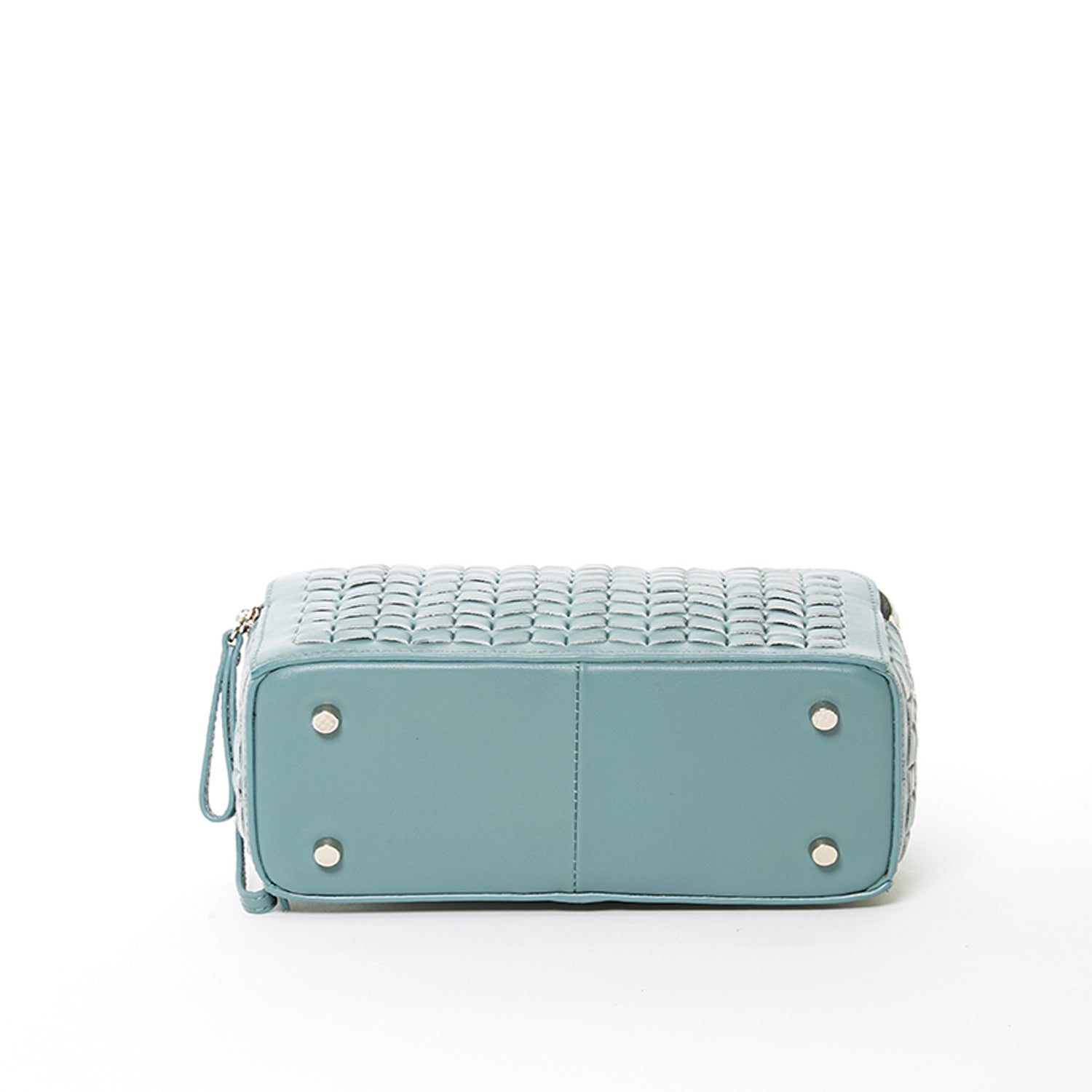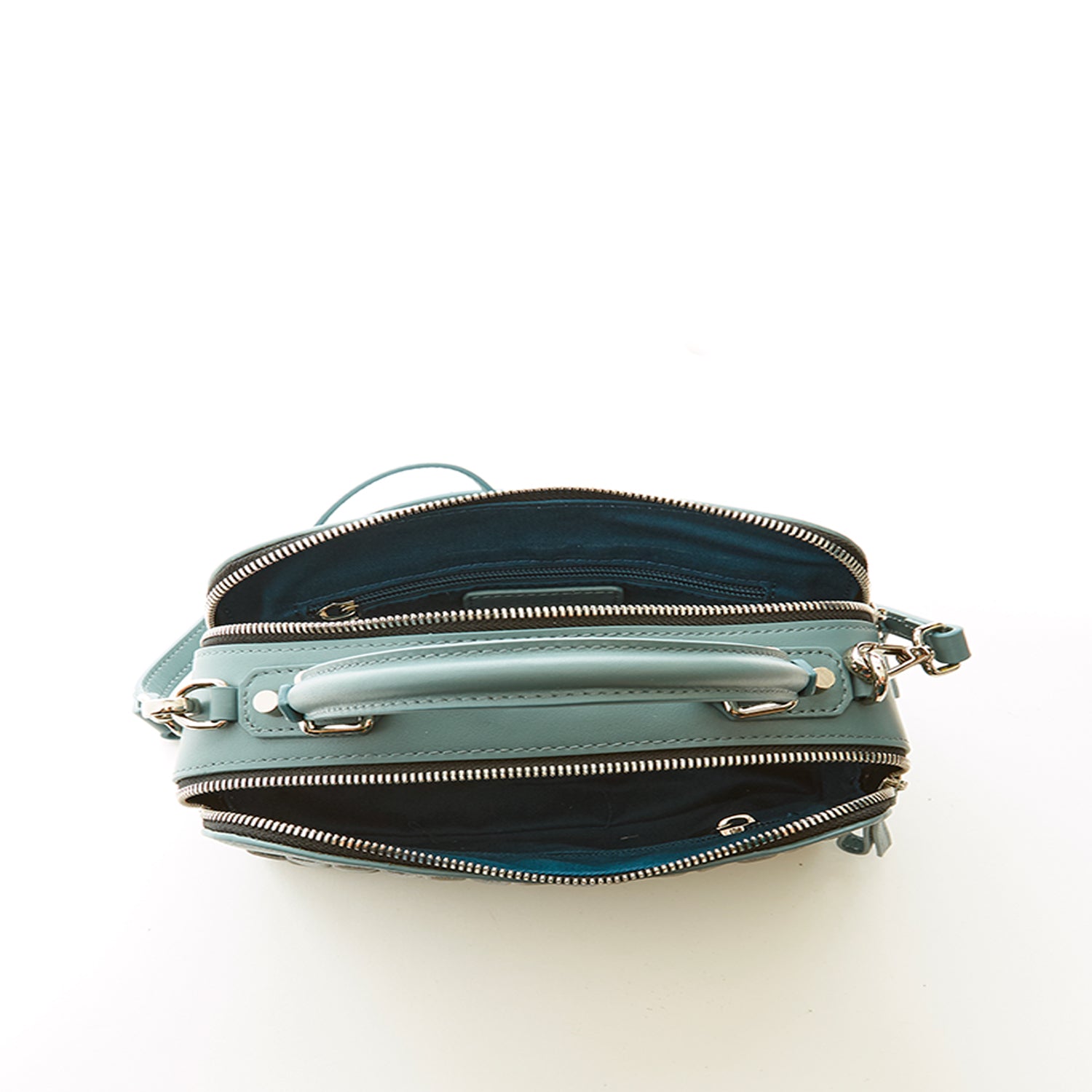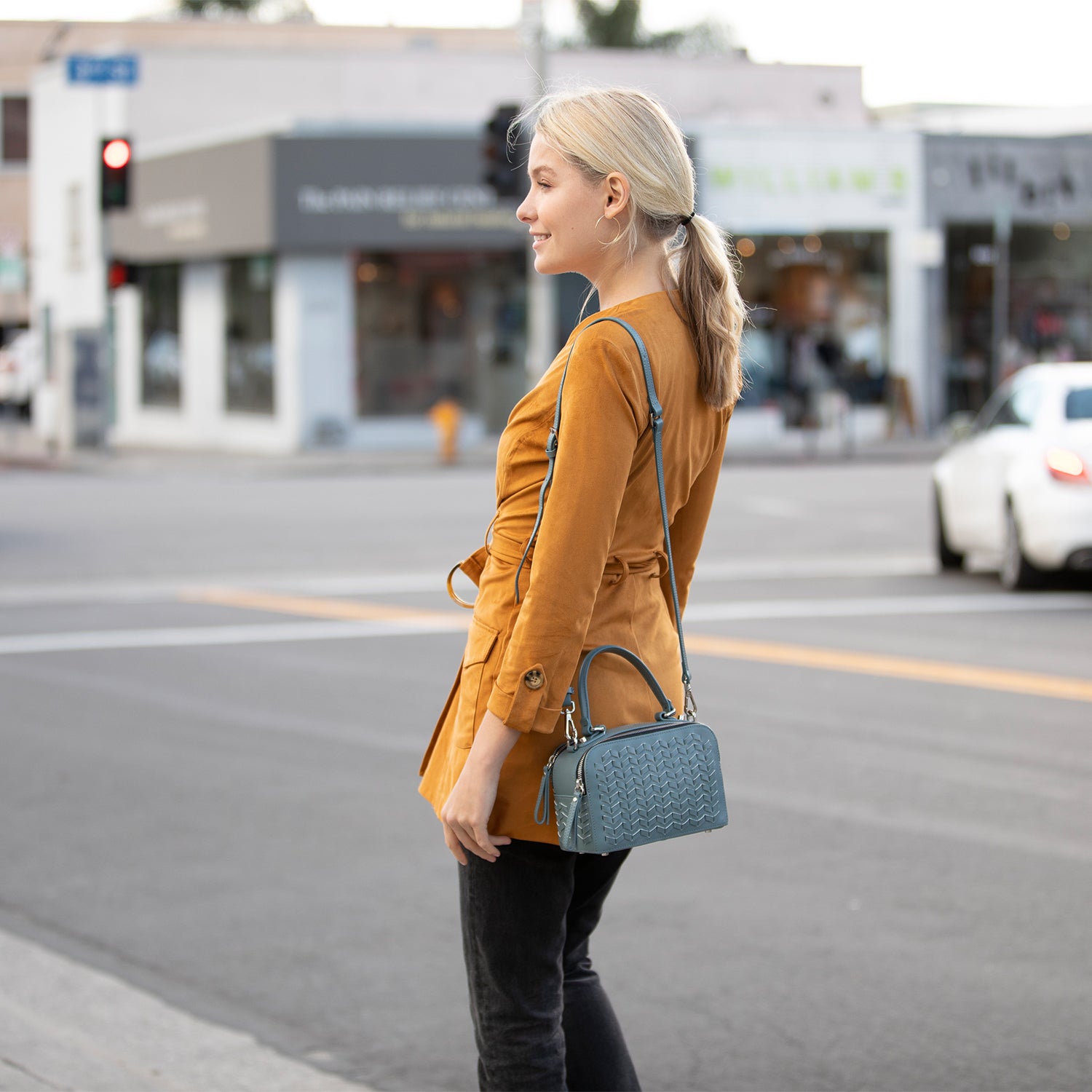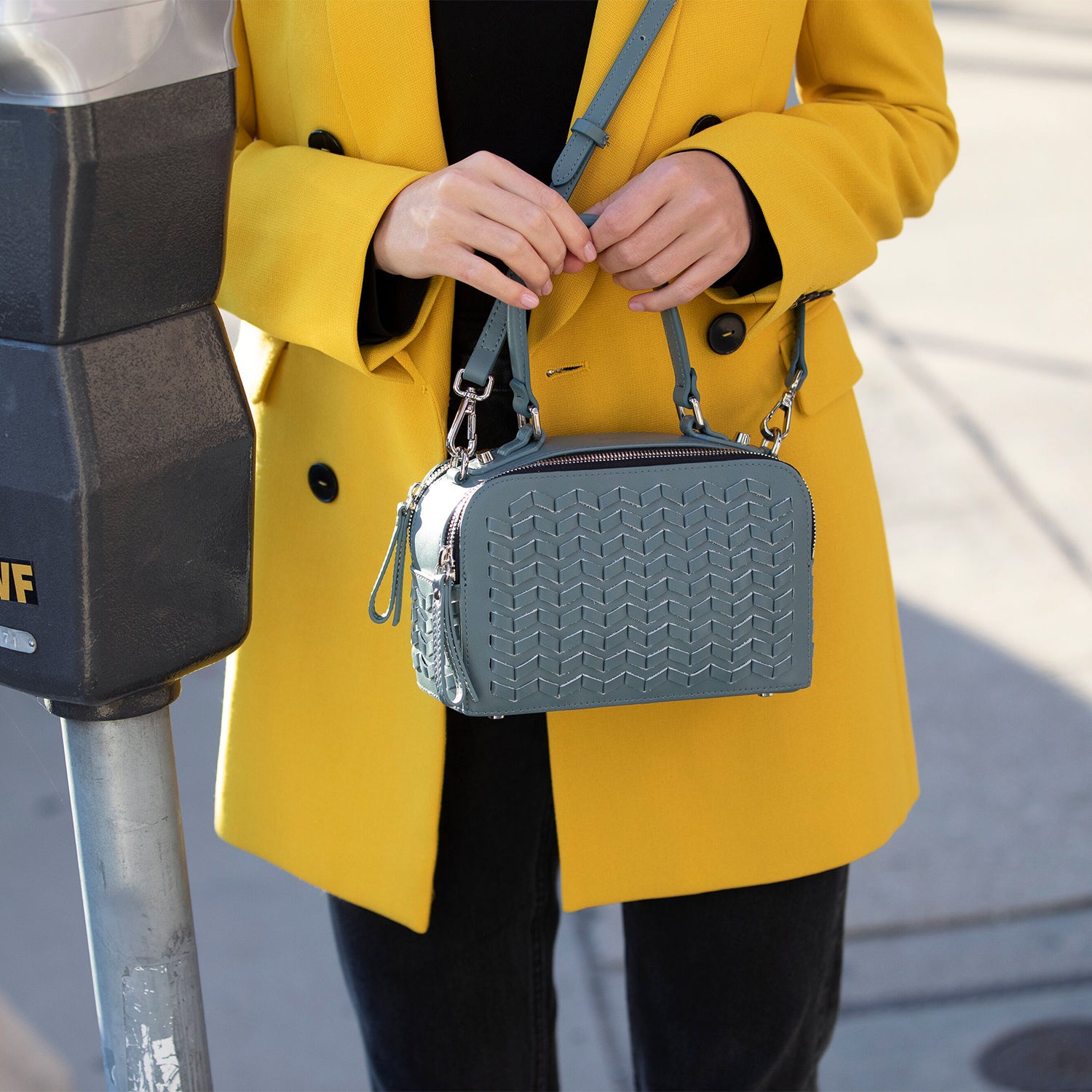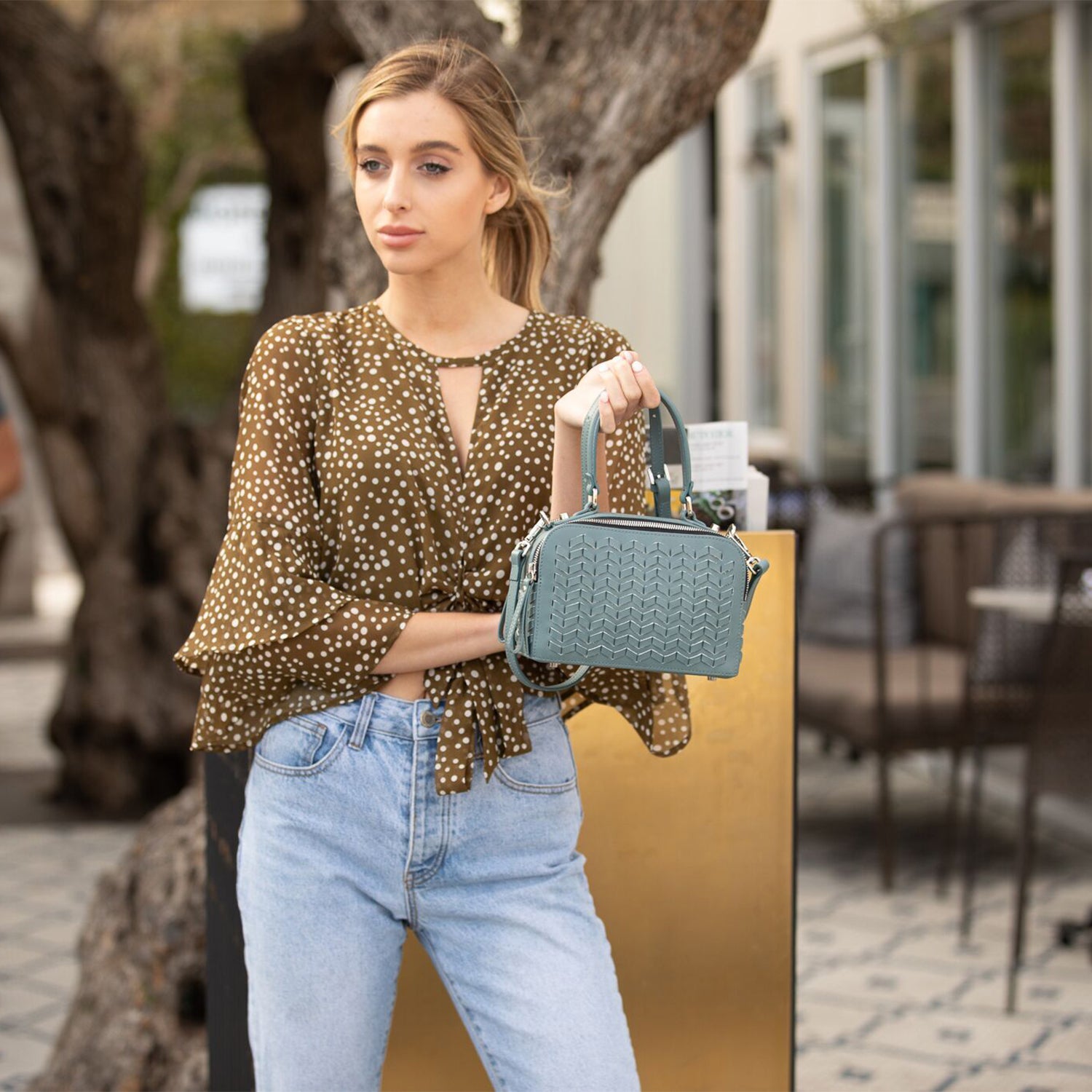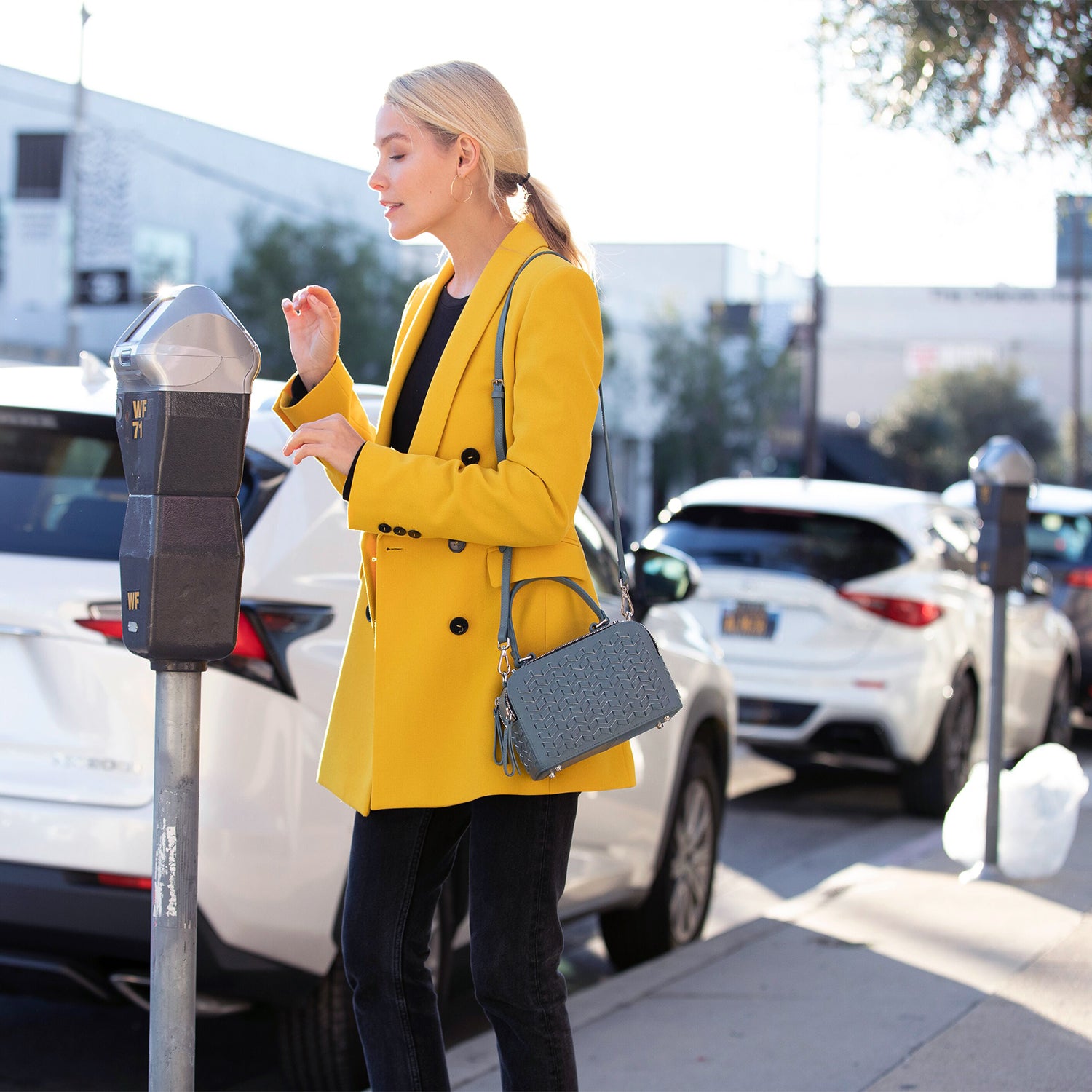 Kayla Woven Crossbody Bag Blue
The classy boxy shape woven crossbody bag blue is expertly crafted from Italian leather and accented with a beautifully weaved leather in the front of the purse. This stylish wicker crossover purse will be a standout this season with its silver polished hardware. With the 2 large zipped compartments and 2 interior zipped pockets will surprise you by how much it can fit.  This cute top handle fashionable bag comes with an adjustable crossbody shoulder strap especially for those times your hands are busy texting.
Bluestone is the color of comfort and earnestness. The shade is a soft touch of blue that tiptoes across a cool and a nearly neutral shade. It is out of the ordinary, a light, intentionally washed sort of blue that indicates a wearable layer of clarity.
 More details about this woven crossbody bag blue
OUTSIDE: Stone Blue
INTERIOR: Blue

HARDWARE: Silver
WIDTH: 8.2"
HEIGHT: 5.2″
DEPTH: 3.6″
STRAP DROP: 21″-24"